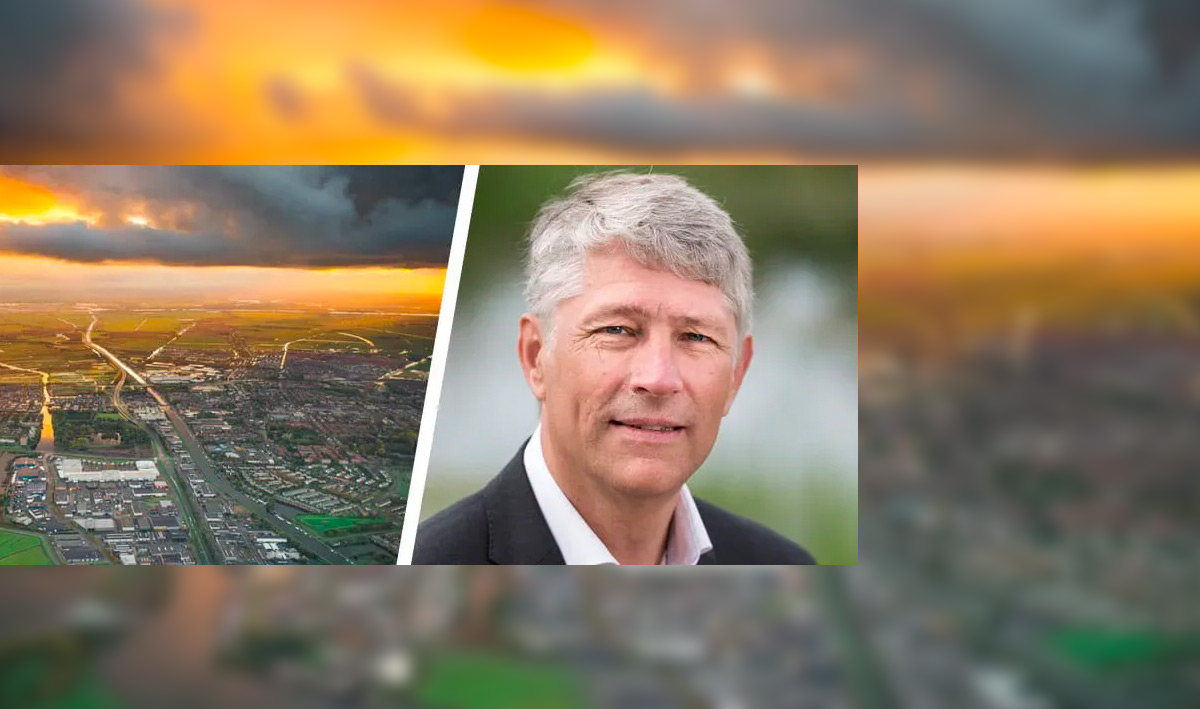 Thought leader interview: Hein Pieper: Looking to the past to solve Netherlands' water future
Facing a potential fourth dry summer, the historic water-abundant Netherlands has to take climate change-related drought seriously. Hein Pieper, Dijkgraaf from Water Authority Rijn en Ijssel, talks to Tom Freyberg about the urgent need for circular water solutions and capacity building overseas.
Consolidation = collaboration
Pieper is keen to reference the country's past to perhaps deal with the future and climate change impacts. One example is the consolidation of 3500 water utilities into the 21 now servicing the country. This exercise of "scaling up" meant collaboration from such consolidation was not optional; it was a necessity.
"Our past has shaped our mentality in the Netherlands. If you discuss how to maintain the dykes, you have to collaborate with your neighbours," he says. "If we didn't have the dykes, we could have lost 50 per cent of our country.
"That's very important. The mentality to work together is still something that you see in every Dutch person, almost in every Dutch person. We want to build bridges together, even if the differences are big. That's our job."
Immediately transporting us from the past to the present, Pieper stresses the impact another dry summer could potentially have on the country's agriculture.
"A lot of farmers have had three terrible summers with severe drought," he says. "If we have another three years with this level of severe droughts, I believe more than 50 per cent of the affected farmers will be bankrupt."
Digging further, I ask him to go beyond the headline figures and share examples from the ground of people being affected. He mentions farmers indebted to banks with no possibility of making a profit.
"I spoke with a farmer; he has about 100 hectares. For him, in the last three years, he earned less than 20,000 euros a year. That's his wage, his income, and he also has to invest from those 20,000. The bank sees this as a big problem."
And it's not just farmers that will be affected. Brewers, the paper industry and in fact "all industries who use a lot of water" will face big problems even in the Netherlands, with their water supply, according to the chairman.
Looking to the Golden Circle
Pieper is involved in discussions on water scarcity across a wide spectrum: from farmers on the ground to politicians in the Hague and further afield on a European level in Brussels. So, where does he see the solution?
He believes the answer is circular.
"The biggest problem on innovation is not only technology. Yes, of course, we need a lot of new things. But we need to change the way we look at our wastewater plants. We need to see them as water factories and a part of a circular network or a chain.
"Water is our biggest asset, already, and in the future, it will be much more important. Because the water demand will be huge, and therefore our water factories will be a big part of the solution how to make the water cycle in a real cycle of reuse and not waste anymore."
To do this, Pieper believes we need to rethink the water supply chain in a circular approach. This involves forging more connections between utilities and industry and driving customer facing campaigns to help educate wider markets on the available resources. He also refers to the "golden circle": knowledge institutions, businesses, government and citizens.
"That should be a circle where we inspire each other to get to the next level rather than be limited by our own responsibilities," he adds.
Unforeseen consequences of reuse
Water reuse is seen by many as one tool to help solve scarcity: we can quench the industry's thirst by redirecting cleaned up wastewater. Yet Pieper takes a wider view of the potential impact this may have on potential water conflicts.
"We need the effluent from the water treatment plants for our small rivers. For example, in summer a big part of rivers in the East of the Netherlands depends on water from the plants. There is not enough rainfall or water coming from Germany.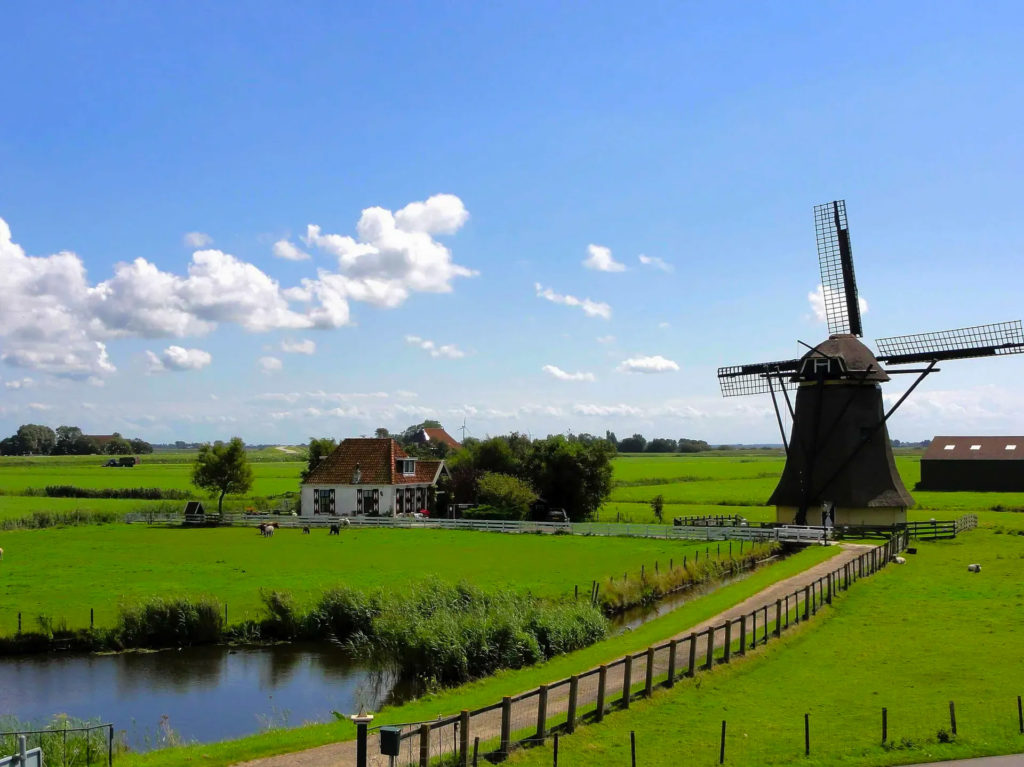 "If that water must go to the companies, that means that the nature in that part of the region does not have enough water anymore and the fauna, the animals, mostly fish, they'll die."
Pieper believes this will raise the very serious water allocation question of where to send the water, back to nature or to companies?
Blue Deal and avoiding "neglect"
He adds that huge sums of money are continuously spent on infrastructure but without maintenance, "it's not only a shame, but it's also a disaster".
Citing South Africa, he states that despite the 1,300 water utilities, there are cases where 85 per cent of treatment plants remain unfunctional – "the water goes out even more polluted than as it comes in".
"I've been there two times, and the people are willing, the people take responsibility, but they don't have the money, they don't have the means, they don't have the real skills."
Capacity building is the key to sustainable, long-term water management, he says. One recent project involves four pilots where the Blue Deal programme showcases Dutch technology to help transfer knowledge.
Two years ago, a project called The Blue Deal was launched. The aim? To help 20 million people around the world gain access to clean and safe water. It combines the international programme of the Dutch Ministry of Foreign Affairs, the Ministry of Infrastructure and Water Management and all the Dutch water authorities.
The initiative started with 16 programmes in 14 countries, including Ethiopia, Colombia, Argentina, South Africa and Indonesia.
Pieper says one of the aims is to bring water management to countries outside of the Netherlands. He wants to flip the script from design, build and neglect to design, build and maintain.
"We see a lot of water projects abroad, in for example South Africa or in Columbia. However, even when half a billion euros is spent on wastewater treatment when you revisit five years later, nothing is working anymore. There because there is no money for monitoring, maintenance and capacity building, it's a huge challenge."
Coming back to the challenge of climate change in the Netherlands, Pieper believes we need two things: collaboration and speed. Every country, organization, region, company and individual has to work together, he says.
He also stresses the urgency needed and that setting 2050 targets won't cut it.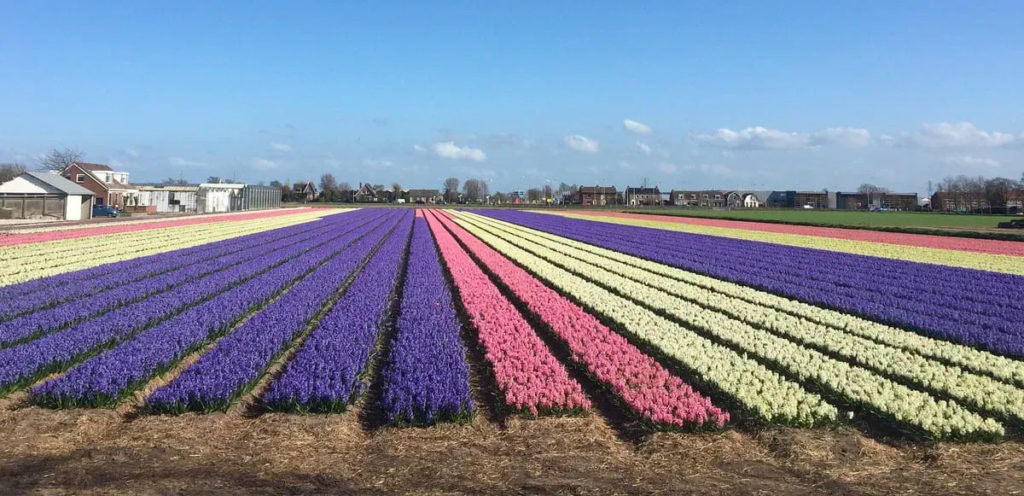 "People talk about 2050 [goals], and I always say, "Go back three decades to 1990 and ask what have we achieved over the last 30 years? We think that we can do that in the next 30 years?" We have to speed up."
He says that every region in the European Union should have the knowledge and data to predict what will happen in the next 20-30 years based on climate change. This will drive awareness, adaptation and resilience.
The thought of a fourth dry summer in the Netherlands and farmers potentially going out of business bothers him.
Pieper is aware that change needs to happen and needs to happen fast. The question is, can the Dijkgraaf harness the past, catalyze the Dutch action needed in the present to make it happen for a climate-resilient future?
Watch this space.